Live chat for
customer support
Chatbots reduce customer support costs to 1/10,
Get 24x higher efficiency with live chat.
Get Started
Chatbots

reduce

customer

support

costs

to

1/10,

Get

24x

higher

efficiency with live chat.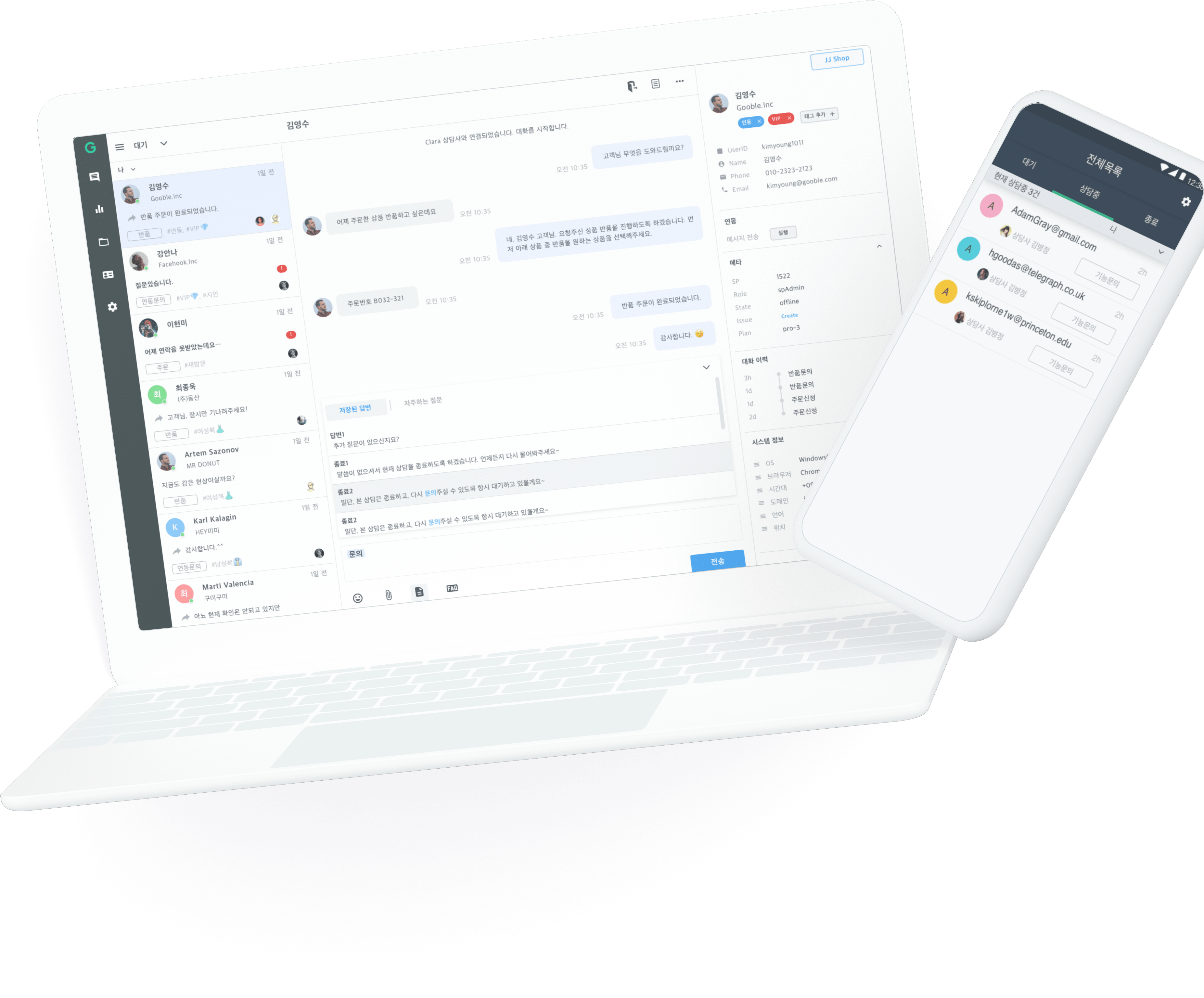 26% of customer requests were resolved automatically and five times more requests were processed daily by an agent.
0x customer support requests ⬆️
Compared to call, the number of customer support by chat was 10 times higher when there are seasonal factors.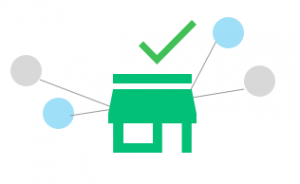 One manages all
Manage customer requests professionally and systematically. This gives unique and specific values to the O2O services or franchise companies.
20% improvement in customer satisfaction
Agents can focus more on important customer requests and enhance customer satisfaction. Check with customer satisfaction feedback.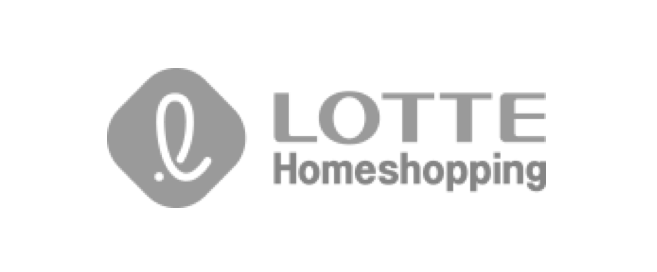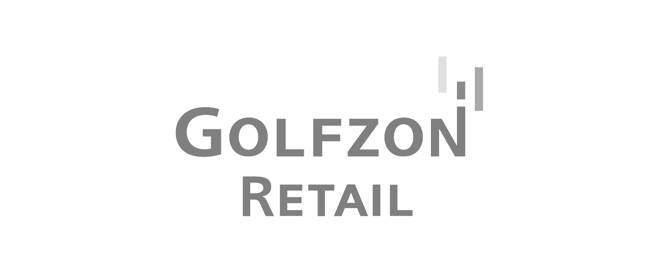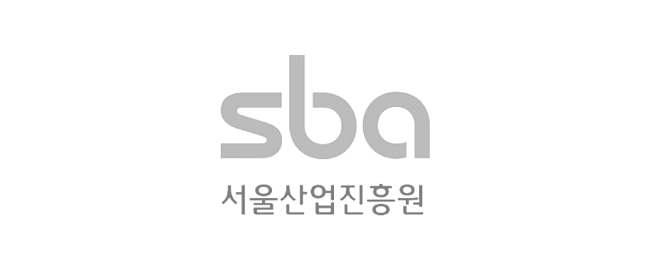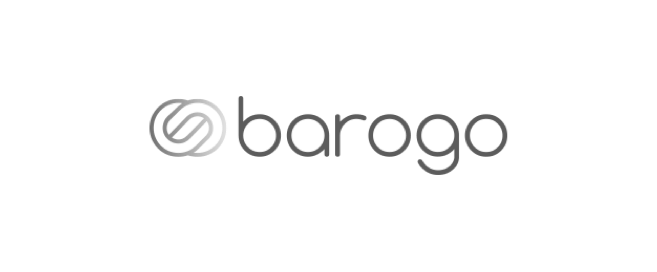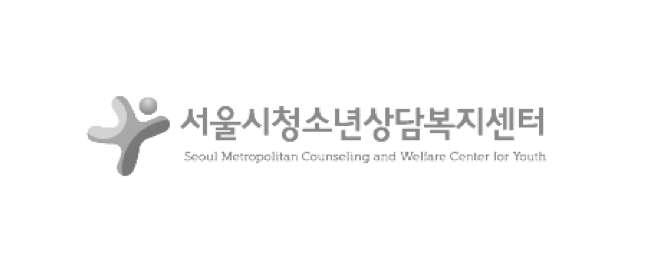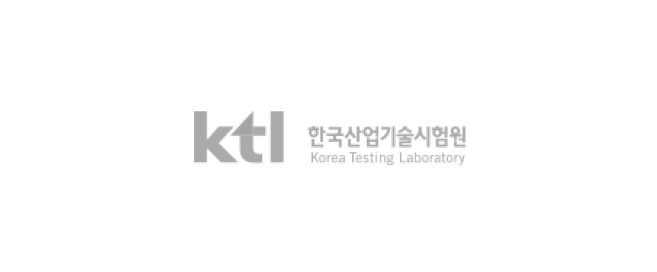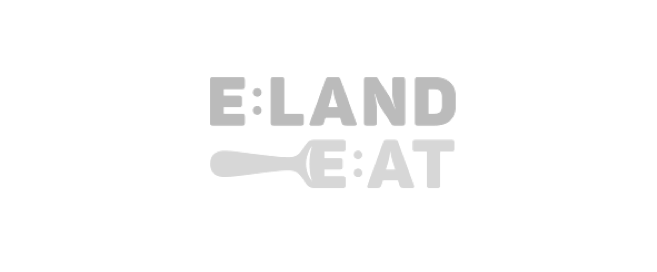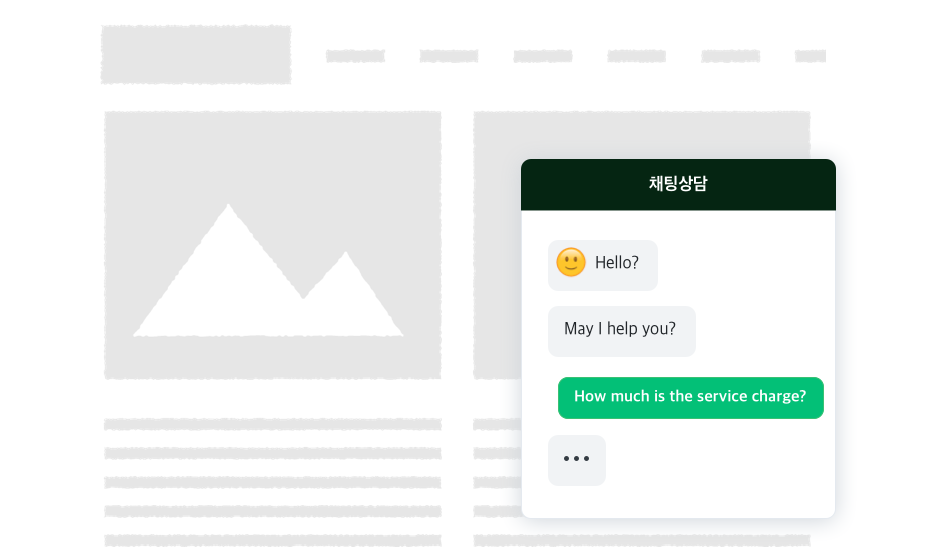 Your customers can talk to your agents in real-time.
🕒 Only 5 minutes to get integration.
✅ Dozens of SDK can be integrated both to website and mobile app.
🏃‍♂️ In-App feature keep customers stay in your Web/App and complete the requests which gives longer stay in your service.
🗂 You can use your company's own meta information for customer support.
🔔 App Push and SMS as external messages can be integrated.
More details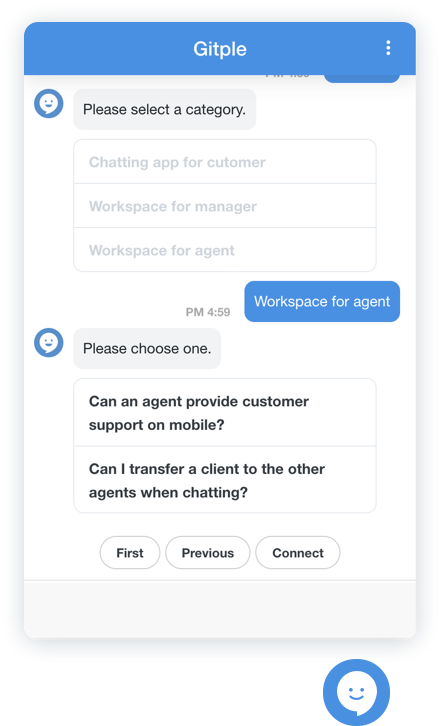 Are agents struggling with customer requests? Let the Chatbot handle customer support to relieve agent's workload.
💁‍♀️ Chatbot respond 1st line support and able to provide to respond 24x7 on customer requests.
🤖 FAQ bots are built-in, or you can create your own custom chatbot.
🛎 FAQ can be answered by Chatbot and reduces the number of simple requests.
😍 Customers can be responded 24x7 by contact center and customer satisfaction can be enhanced.
🕒 Customer waiting time is reduced and complaints diminished.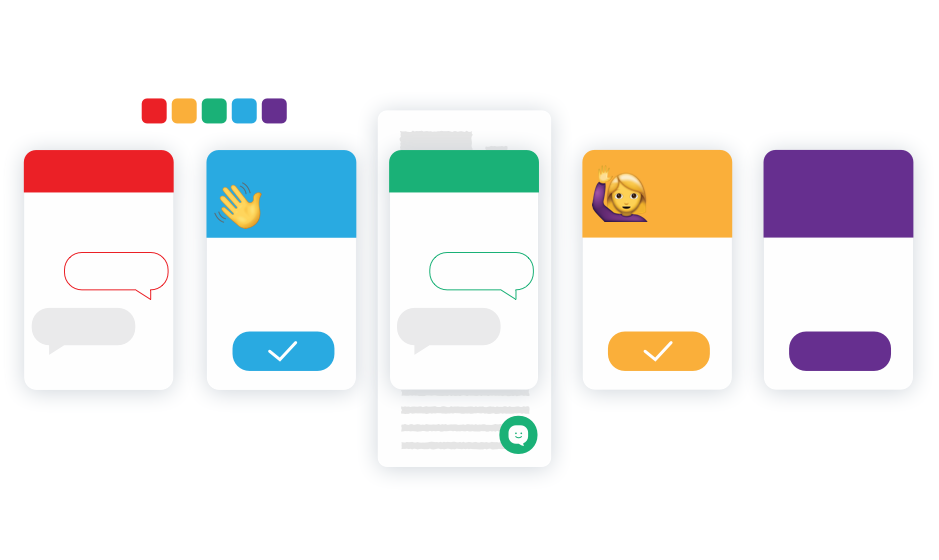 Build your own chat app
👋 You can customize the messages of the chat app to suit your service.
🎨 Customize your design to match your brand / concept.
🤹‍♀️ Change the design by taking advantage of default themes or by editing your own CSS.
🍎 Five color themes are supported.
📣 You can also show the chat app when needed or open the chat window automatically.
More Details
Use the professional customer support platform features of your contact center with live chat.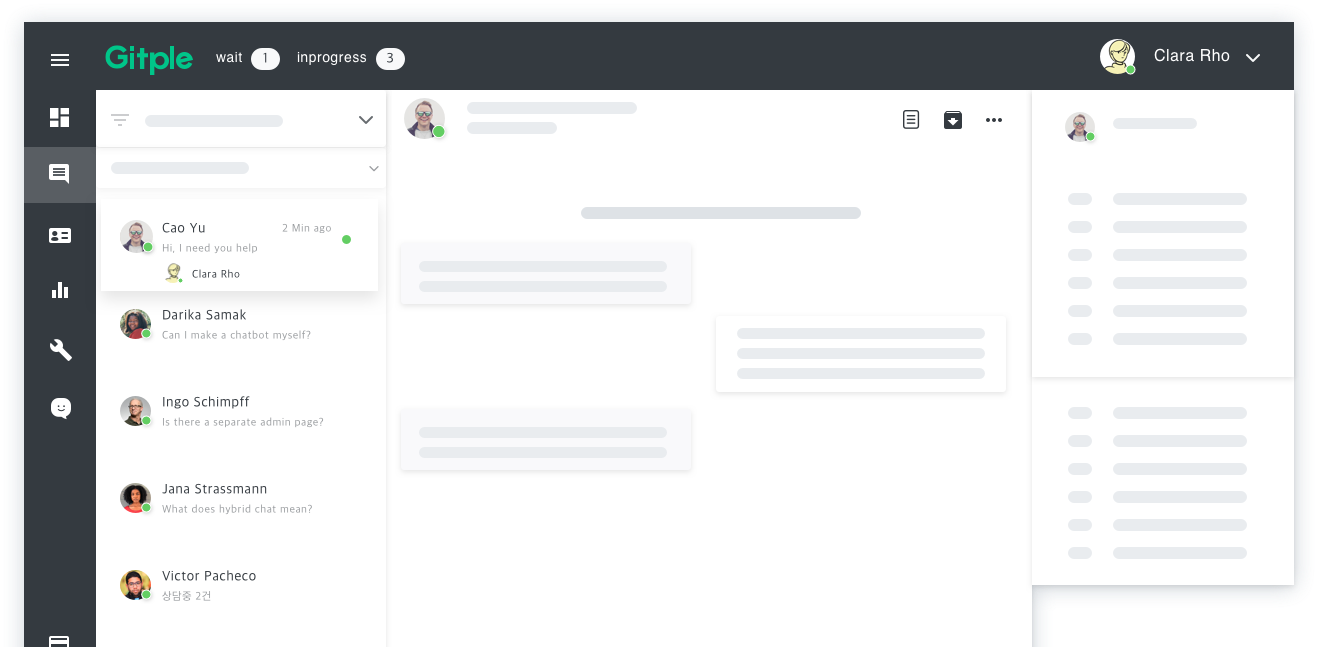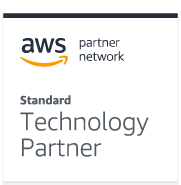 Gitple is AWS Standard Technology Partner.
Gitple is an Amazon APN Certified Partner, providing AWS customers with a chatbot and live chat customer support service on cloud. We actively leverage the AWS network infrastructure, including the APN Portal, AWS Events, AWS Marketplace, and Test Drive.
SDK List
You can easily integrate with your own web and mobile.